The rock of my strength, my mahseh
(refuge) is in God. Psalm 62:7
The pace of life and its unexpected storms leave us longing for shelter and rest. We need to create space in our lives to be renewed and to deepen our walk with the Lord Jesus. To find a time of renewal, we must first find a place of rest.
It is the purpose of Mahseh to be this place of rest.
We are delighted to invite you to come and find refuge and rest for yourself. Mahseh (pronounced ma-SAY) is derived from a Hebrew word which means "refuge", and that is precisely the purpose of this 9000 sq. ft. Victorian style house built in 1995. We ourselves at Mahseh Ministries have found spiritual refreshment in the Lord during time spent at Lake Bruce where Mahseh is situated. The Mahseh Center provides Christians a lovely setting for study, writing and prayer. It's well-suited for small group retreats, for couples retreats and for personal retreat and study.  It's an ideal place for pastors and spouses to come away from the demands of ministry. Additionally, the house and grounds serve as a superb location for administrative staff retreats, teaching seminars and weekday pastoral renewal.  For cost information see Board Policies. For available dates see Calendar of Events. For information about the Mahseh Center and Covid-19 See Statement in Board Policies 
Mahseh founders Rob and Debbie Wingerter are available as guest lecturers for visiting groups. For information see Mahseh Lecturers. On a periodic basis, Mahseh hosts seminars and events that are open to the general public.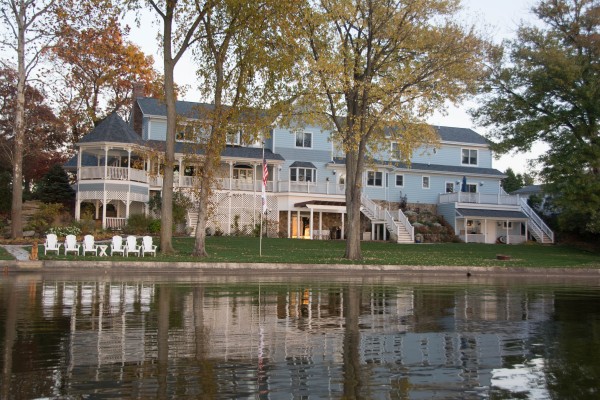 The Mahseh House sits on the shore of Lake Bruce, on the Fulton County/Pulaski County line in peaceful north central Indiana.  It is a half hour north of Logansport, an hour south of South Bend, and approximately two hours from Chicago and Indianapolis.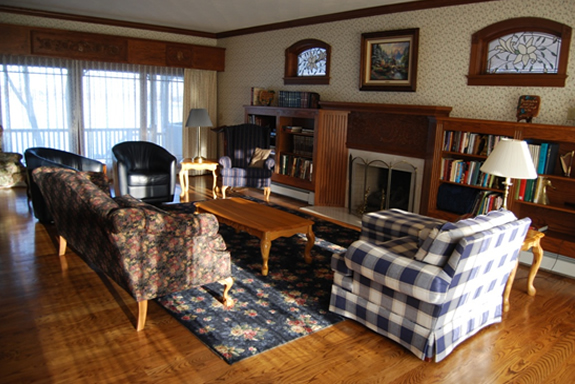 The Mahseh House has a large living room for use as a quiet area for individuals to read or for sharing/teaching sessions for groups up to twenty in number, and the huge oak table in the dining room can open up to seat as many as twenty. A spacious, centrally located kitchen on the main floor is complemented by a kitchenette in one of the house's two suites and by a small kitchen in the basement. Eleven beautifully appointed bedrooms along with six full baths and three half baths are available to our guests. Depending on the size and make up of your group, the Mahseh House can accommodate 1-20 overnight guests comfortably. Two additional bedrooms are available next door to the Mahseh House in Sunset Cottage, to help house larger groups.  Mahseh also houses the beautiful, extensive Dortha Strong Waidner Memorial Library of over 6000 volumes for the serious and the casual reader alike. 
Every effort has been made in the design and furnishings of the Mahseh House to afford our guests beautiful views. Whether one gazes from bedroom or living areas...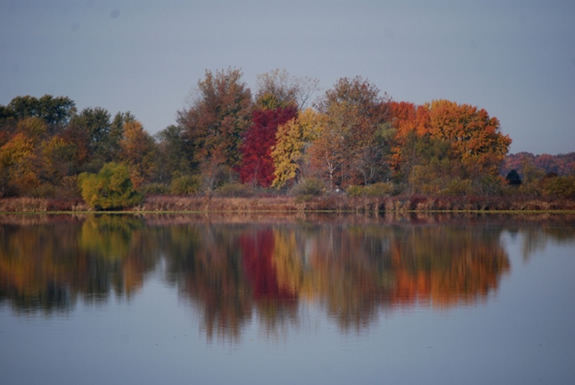 ...or watches from a comfortable perch on the deck...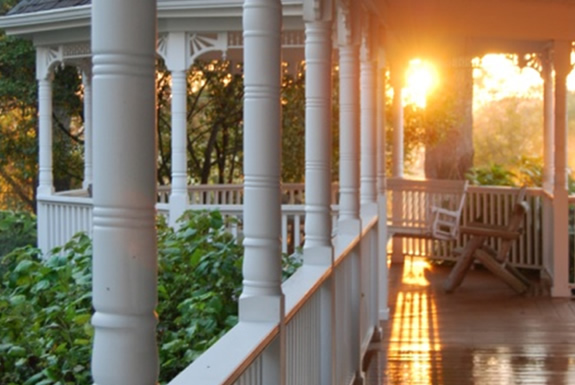 ...or from a chair by the water...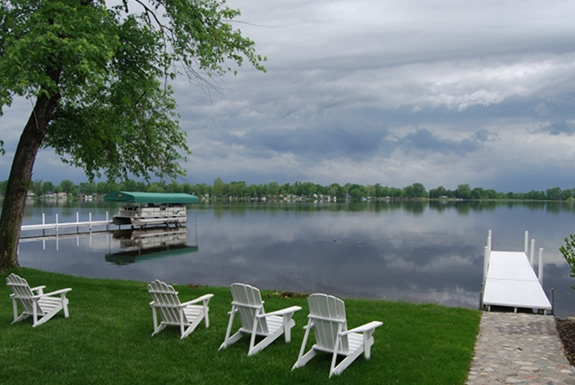 ...every view of lake, land or field is peaceful and condusive to God's command –
Be still, and know that I am God. Psalm 46:10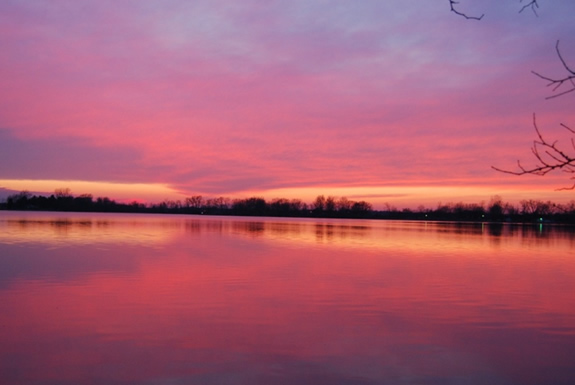 The decks and gazebos surrounding the house, the Adirondack chairs at the water's edge, the Prayer Chapel, the highways and byways of country roads as you step out to walk or bike near Mahseh or around the lake...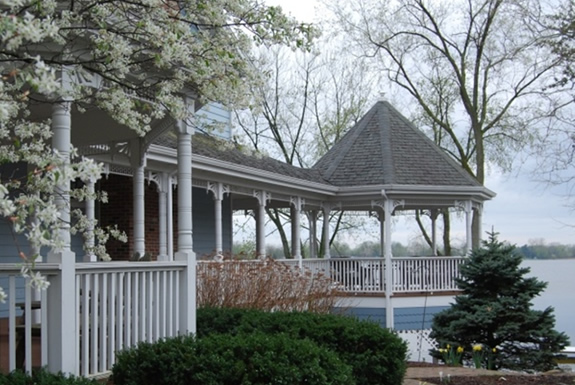 ...all these are calling –
Come to Me, all who are weary and heavy-laden,
and I will give you rest. Matthew 11:28
We would love for you to come and visit!
Come for part of a day to learn how the ministry at Mahseh can help satisfy your need for spiritual retreat and study. Or plan to come and stay so you can experience first-hand the beauty of God's handiwork in the sunsets and in the wildlife and in the quiet of the Mahseh Center.