How You Can Help
Mahseh is a not for profit organization approved under section 501(c)(3) of the Internal Revenue Code.  The suggested donation for an overnight stay at Mahseh is less than half the market rate for similar accommodations.
To cover the remaining cost of running Mahseh, donations must be raised. We have committed to keeping the suggested donation low in hopes that anyone wishing to come for retreat may do so.  It is also our prayer some guests will be able and desirous of giving beyond the suggested donation to further the work of Mahseh.
There are several ways you might consider helping the work at Mahseh.   Contributions made directly to Mahseh will be so very much appreciated and are also tax deductible. To donate financially, please make your checks payable to Mahseh Ministries, Inc. and mail to:
Mahseh Ministries
9902 East 200 South
Zionsville, Indiana 46077
In addition to revenue, we need prayer warriors to stand before the Lord and lift both guests and staff up to the care of our Father God.   Anyone interested in committing to this life-sustaining prayer should contact Debbie Wingerter through Contact Us on the website.  We suggest you consider committing to a certain number of months and then reevaluate about further prayer commitment.  Knowing you are praying for this ministry will be a huge encouragement to the four of us Wingerters!    It's great to know others are invested in the ministry of Mahseh. It's indispensable to have others going to battle for us and with us in the spiritual realm. 
Another avenue of help you or your group might consider is offering actual physical help.  We've had much appreciated help from the Castleview Baptist High School girls in the form of spreading mulch and labeling library books.  These gals took a couple hours out of their weekend retreat to give us a helping hand.  You might consider a day trip with service as the main goal.  If you do, plan to take time to wait on the Lord at some point before you head home. If you have a special talent or skill to offer, don't hesitate to tell us about it.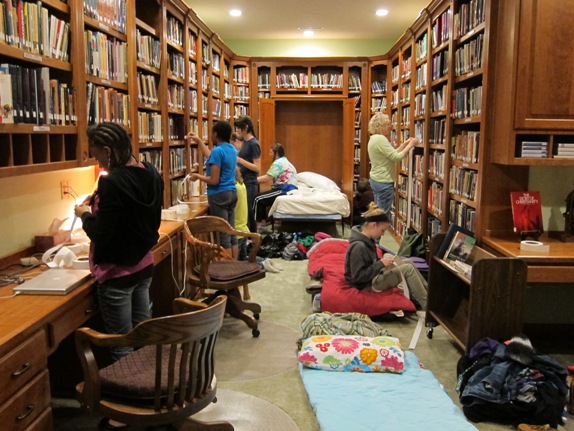 We are often in need of clean, lightly used furniture for the Mahseh House.  A donation of that type should be made keeping in mind that we are striving to maintain a lovely setting for our guests in the Victorian style Mahseh House.  For anything donated, we need to maintain the choice to keep for our use or pass on to another for their use. Give us a call or send us an email with pictures if you have an item to donate. You can initiate conversation by contacting us.
Be on the alert, stand firm in the faith, act like men, be strong.
Let all that you do be done in love. I Corinthians 16:13-14